George Worsley Adamson

1913–2005
Illustrator and humorist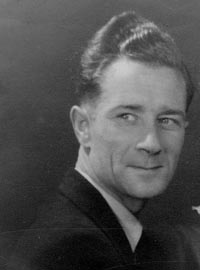 The George Adamson
Archive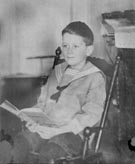 The George W. Adamson Archive
The complete works of George Adamson, running to thousands of pictures, are being catalogued, initially in database form using Excel. As part of the project an archive of his work is being set up.

The Archive has several aims:
The conservation of flat art—whether executed on paper, board, scraperboard, acetate sheet, or copper plate, in ink, gouache, or oils—in stable, dust-free conditions

The conservation of all 'roughs' and preliminary sketches known to be extant

The conservation of correspondence and documentation in connection with his work

Ease of access to structured information about more than fifty years' contribution to the history of illustration and humorous art of the twentieth century

Promotion of the artwork for reproduction or
re-use

Opening the way to studying the evolving styles of an artist and identifying his recurrent themes

The archivists for the project are Mrs Jennifer Broughton, formerly a performing arts librarian at Devon Library Services and Dr Michael Halls, formerly an archivist at King's College, Cambridge.

Besides the works of arts in public collections, many of Adamson's works are in private hands around the world. We shall be interested to know of any items by George Adamson in private collections. This information will be held in strict confidence and not made known to the public without the consent of the current owner.
This web site © 2003 John Adamson Publishing Consultants.
All rights reserved.
This site was produced by John Adamson Publishing Consultants.
Please e-mail your comments to the webmaster.