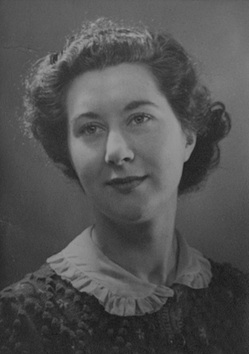 Dorothy Reid-Rowland 1917–1992
Dorothy Howard Reid-Rowland was born in New York on 15 July 1917, the younger daughter of George William and Mary Lydia Adamson. After her mother died, she was sent with her older siblings Marie and George to Wigan in Lancashire, where she was brought up by her mother's sisters.

She read English Literature at the University of Liverpool. It was there that she met Edward 'Ted' Reid-Rowland (1915–1980) her future husband, a Rhodesian student who was studying architecture. She stayed at St Thomas's, the same residential hall as Peggy Diamond, whom she introduced to her brother George and whom George was to wed in 1944.

Ted was back in Southern Rhodesia on vacation in 1939 when war broke out and he enlisted in the army. He spent most of his war years in Egypt.

After graduating, Dorothy taught in England for a few years. She sailed to Africa in 1942 and married Ted in Salisbury, Southern Rhodesia, in 1943. She and Ted had three children, John (1946–), Jim (1947–1993) and Lydia (1952–2008) and eight grandchildren. She spent many years teaching English and French at junior and senior schools in Salisbury.

She died at Chinhoyi, Zimbabwe, on 5 January 1992, on the farm where Lydia lived.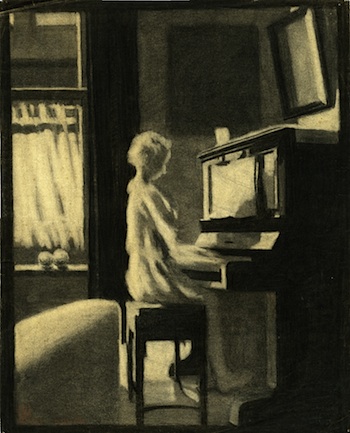 (left)
Dorothy playing the piano
Charcoal on paper,
dated 30 November 1931
George W. Adamson

Dorothy, affectionately known as Doots,
is shown here at the age of 14
playing the family piano,
a straight-strung Bechstein
built in 1898

(right)
Dorothy in Cape Town, 1945